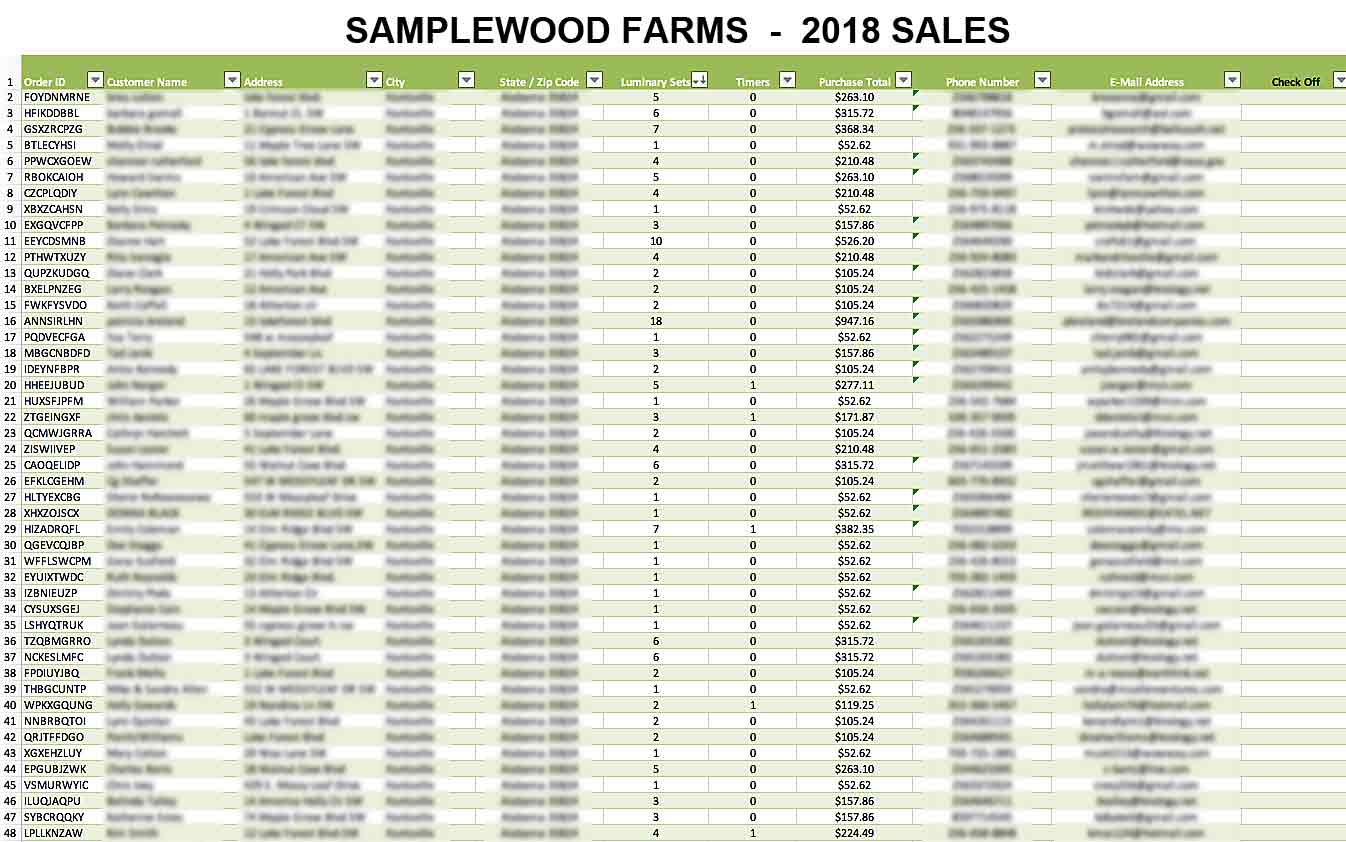 Samplewood Farms HOA organizers received an excel document before receiving their bulk individualized home owner luminary shipment. Each order is boxed individually and labeled with home owners' names. What is missing on the image above is the donation amount received by Samplewood Farms (shown below on the document). Many HOAs and organizations ask for donations for luminaries needed in common areas and include a donation box on their luminary ordering page.
Distribution of luminaries is organized and works smoothly every time.
To visit the Samplewood Farms luminary page, clicking here.